Explore the Card Cyber Museum
Explore Our Galleries
The Card Cyber Museum features over 325,000 unique cards (650,000 images)! From baseball and football cards to non-sport (trading) cards to exclusive special exhibitions, you'll never run out of things to explore at the Card Cyber Museum!
If you don't have your free Visitor Pass yet, you may click 'Preview' in the site menu bar to browse more than a dozen sets selected at random in our Public Lobby. You'll be shown a small preview of how the cards look in our Gallery. Click on the magnifying glass to see how selections may be made for sorting and filtering (the options available when you are logged in with your Visitor Pass are much more extensive).
Tutorials
Check back soon for our first site tutorial video. Our curators will walk you through the online museum's features and options, helping you to get the most out of your visit. We're planning a limited series of short tutorial videos about the Card Cyber Museum's key areas.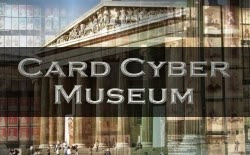 Did You Know?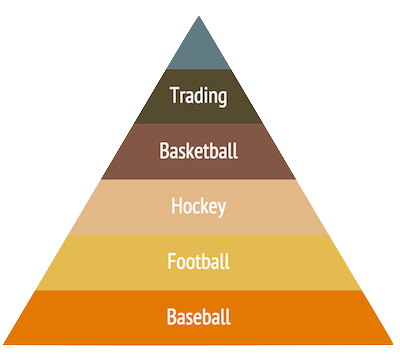 As of 2018, there are over 900 complete card sets in the Cyber Card Museum, including over 400 Baseball Card sets. Hockey, Basketball, Football and Trading (Miscellaneous) have over 100 complete sets each.
Browse. Read. Learn.
Thousands of publicly available articles and blog posts have been written about cards and card collecting over the past fifteen to twenty years. Our curators have read nearly all of them, and have hand-selected the best of the best. They've summarized their content, and linked directly to their sites, so that you may learn more about card collecting, and the passion many collectors have for the hobby.